Poyner Baxter
Leaders In Legal Innovation
Many of the cases Poyner Baxter pursue are among the most unique and controversial cases ever filed in BC and the rest of Canada. Poyner Baxter is an established law firm that specializes in Class Action litigation and has successfully certified and settled many of the cases that have been commenced in BC since the implementation of the Class Proceedings Act in 1995.
This web site has been designed to keep you informed on the various class actions our firm is litigating and also to provide you with information about our firm and the legal services we provide.
Paxil Litigation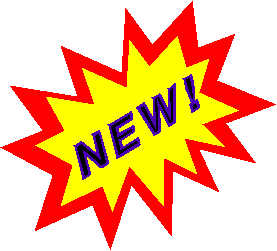 April 26, 2002
Because of the severe adverse effects, including physical and psychological withdrawal symptoms, that many people have been experiencing from using Paxil, Poyner Baxter Law Firm has filed a class action lawsuit against GlaxoSmithKline (the manufacturer). Specifically, the suit we have filed includes claims for persons who have reduced their dosage of Paxil or discontinued use of the drug and experienced either physical or psychological withdrawal symptoms.
Poyner Baxter filed a class action lawsuit against GlaxoSmithKline in British Columbia on April 26, 2002. To view the Statement of Claim that was filed, click on the link below:
For further information click here:
Important news for London Life past and present Policyholders
January 29, 2002
Poyner Baxter is pleased to announce that the settlement of the vanishing premium class action case against the London Life Insurance Company was found by Chief Justice Brenner to be reasonable, fair, adequate and in the best interests of the Class Members. Supreme Court Justices in the Provinces of Ontario and Quebec have also approved the Settlement Agreement. The implementation of the Settlement Agreement has been delayed due to an Appeal by an Objector in Ontario. The Ontario Court of Appeal will hear the Appeal on February 12, 2002.
For a summary of the proposed benefits to eligible Class Members please visit:
London Life Settlement Overview. Please note that this file requires the program Adobe Acrobat which you can download for free at
:

For more information you may also visit the website of London Life Insurance Company at http://www.londonlife.com/
Important news for purchasers of Sorbates
January 15, 2002
Poyner Baxter are pleased to announce that Mr. Justice Sigurdson of the British Columbia Supreme Court has approved two Settlement Agreements of an action against several defendants for the illegal price fixing of sorbates. Sorbates are mould inhibitors used in the manufacture of beverages and food.
Important news for Primerica Trainees
October 15th, 2001
Poyner Baxter are pleased to announce that Madam Justice Ross of the B.C. Supreme Court has approved a Settlement Agreement with Primerica Financial Services Ltd. The Settlement provides benefits to persons who were trained as salespersons for Primerica. The action alleged that Primerica had failed to pay sales trainees compensation as required by Provincial law.
Important news for Canada Life Past and Present Policyholders

Poyner Baxter are pleased to announce that the settlement of a vanishing premium class action case against Canada Life was approved by the Honourable Chief Justice Brenner of the British Columbia Supreme Court. Canada Life has mailed out Notices to all Class Members explaining the benefits and options.
To review the press release announcing the approval of the settlement go to Media Release.
For a summary of the benefits to eligible Class Members go to Legal Notice.
To see the Settlement Agreement go to Settlement Agreement.
Important news for Polybutylene Clients and Potential Class Members
April 5th, 2001
The Supreme Court of Canada has rejected the defendants application for leave to appeal to the Supreme Court.
The defendants filed a Motion in the Supreme Court of British Columbia for an Order that the homeowners case be dismissed on various jurisdictional grounds. The Supreme Court of British Columbia denied their Motion. The defendants then appealed that decision to the British Columbia Court of Appeal.
The appeal was heard on February 22, 2000 and reasons (decision) given on June 30, 2000. The Court of Appeal dismissed the Appeal finding in favor of the homeowners. The Court held that the respondents (homeowners) "have a good arguable case in the sense of a serious question to be tried". You may read the complete reasons for judgment by visiting the following link:
http://www.courts.gov.bc.ca/jdb-txt/ca/00/04/c00-0404.htm
The defendants filed an application for leave to appeal to the Supreme Court of Canada. Their application was denied by the court and Poyner Baxter will now proceed with a Motion for certification for the case pursuant to the Class Proceedings Act. ..more >>
Other Important News:
Compensation for Ex- British Coal Miners and Their Families
Poyner Baxter is now representing Ex-British Coal Miners and their dependents in obtaining compensation for illness and disease associated with the miner's employment in British Coal Mines. .more >> .

The Polybutylene Action
At this time we are devoting most of this web site to a major class action we are pursuing, the Polybutylene litigation...more >>
You may also be affected by other important cases we are pursuing:
Indian Residential Schools...
You may be affected by this important lawsuit if you are a Native Indian and attended a Native Indian Residential School... more >>
General Motors.
If you own a GM or Chevrolet Pickup built between 1972 and 1987 then you may be affected by this imported lawsuit... more >>
Vanishing Premiums.
Poyner Baxter has filed Class Action lawsuits against Trans America Life, National Life of Canada, London Life, Canada Life, Sun Life, Manulife of Canada, Mutual of Omaha, NN Life, Great West Life and Crown Life.
These lawsuits are based on allegations that the defendant insurance companies, over several years, sold whole life insurance policies on the strength of representations that new policyholders would only be required to pay premiums for a set number of years, usually in the range of 8-12 years. The high interest rates and resulting high dividends earned by the companies allowed them to make those projections. Unfortunately in many instances the policyholders were not adequately informed of what would happen if interest rates dropped. They were not informed that they would have to keep paying.
Poyner Baxter is suing on behalf of the many thousands of policy holders who were misled in this fashion for the recovery of premiums paid which should not have been paid and to force the insurance companies who were involved to honor the commitments which were made to their policy holders at the time they purchased their policies
Poyner Baxter has reached settlements in the cases brought against Manulife, Sunlife and Mutual of Omaha and we are currently working aggressively towards resolution of the other vanishing premium cases... more >>



This Web site is offered for information only and is not legal advice. Use of the site and sending or receiving information through it does not establish an attorney-client relationship. Links to and from from this Web site do not state or imply a relationship between Poyner Baxter and the linked entity.