"All Truth passes through Three Stages: First, it is Ridiculed...
Second, it is Violently Opposed...
Third, it is Accepted as being Self-Evident." - Arthur Schopenhauer (1778-1860)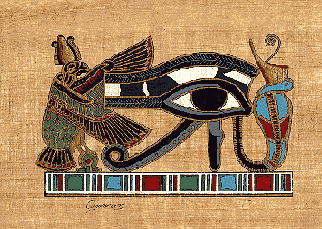 Posted by Charly Groenendijk (ADF)
The Netherlands
Jan 26, 2005


Ex-Employee Sues GlaxoSmithKline (GSK)
Over Antidepressant Paxil/Seroxat (paroxetine)



---
Glaxo ex-employee sues over antidepressant use
Glaxo ("GSK") employee harassed after he admitted use of antidepressant medication and asking the company management for help.

---
For reasons of protection of the former Glaxo employee mentioned in this article, we will not display the person's true identity. We will name the character "John Sacre."
Statistics show that most men choose to not discuss their problems with depression and anxiety, but John Sacre took that chance with hopes that GSK would be sympathetic especially since they manufacture Paxil. Sacre, a 20-year GSK employee witnessed both himself and a coworker being victims of extreme hostility by their management and Human Resources. Both professional employees felt it necessary to resign. Sacre says that the company has a non-discrimination policy but failed to follow it.
A GlaxoSmithKline PLC ("GSK"), ex-employee has filed a lawsuit against the company in Pennsylvania court claiming that he was harassed, discriminated, and retaliated against. John Sacre, indicated that the company on several instances had harassed him and a coworker after learning of their use of Paxil and/or other antidepressant medications. Sacre said that GSK exhibited severe hostility by using the employee's vulnerabilities to attack them while experiencing horrific side-effects and maintaining an acceptable level of work performance.
Sacre who currently resides in New York and cares for a severely disabled son was taking antidepressant medication when he began to suffer from severe side effects and decided to confer with his management. Sacre claims that the company talked him out of taking a medical leave and then made several hostile moves against him which he says were acts of harassment to force his resignation. Sacre indicated that he resigned on the basis of constructive discharge.
Sacre claims that prior to his resignation he witnessed the company cruelly harassing his coworker who they knew was taking Paxil, a drug that Glaxo manufactures. Sacre said that his heart bled for the coworker and that the two had often discussed Glaxo's repulsive actions toward their own employees. When Sacre confronted Glaxo and spoke of discrimination, he says that the company retaliated in a strategic manner to protect themselves from being sued. Sacre said that he thought that the company would have been more sympathetic of the health condition and needs of their own employees, but discovered a different reaction.
Glaxo's website includes a "Career" section where the company boasts its "Lifestyle Benefits" in the following mission statement: "Our mission is to help people 'do more, feel better and live longer', and this approach is extended to our people. Lifestyle Benefits are designed to make it easier for you to balance your work and personal life, and to care for yourself and your family -- whatever your circumstances."
Sacre said, "Glaxo's mission statement is hypocritical and is nothing more than propaganda. Glaxo didn't help me nor my coworker and they certainly didn't help me to feel better!" Sacre, an information technology professional says, "I've seen this company fail at implementing million dollar IT projects and then candy-coat the severity of it. As a stockholder myself, it really concerns me as to what I've seen as an insider. While other companies were cutting budgets during a bad economic time, Glaxo would be discarding perfectly good monitors and replacing them with flat panel monitors. Look at the matter surrounding the extravagant CEO compensation package and Glaxo's refusal to sell to Canadian drug distributors. Is this how Glaxo benefits from the high cost of their drugs?"
Sacre had been with Glaxo for 20-years when he decided to resign and file a $800,000.00 lawsuit against the company on discrimination, harassment, and retaliation charges. Sacre said that his biggest challenge will be acquiring his coworker as an expert witness at his trial because Glaxo had his coworker sign a general release agreement to not participate in any court actions against the company in exchange for unemployment benefits.
The announcement of this lawsuit comes several weeks after New York Attorney General Eliot Spitzer filed a lawsuit against Glaxo charging the company suppressed negative information from scientific studies that could potentially trigger suicidal thoughts in children taking Paxil.
Sacre says, "I'm not ashamed to admit usage of antidepressant medication during a bad time in my life, and I'm certainly not afraid to stand up for what is right. I have spent most my younger years fighting for the rights of a disabled child. In regard to my experience, I would have the utmost pleasure to appear on prime time television!"
Back HOME