WASHINGTON - A top Republican lawmaker Thursday charged the Food and Drug Administration with hindering a congressional investigation into whether the agency suppressed a possible link between antidepressant use and suicidal behavior in youth.
advertisement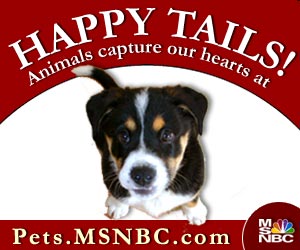 Rep. Joe Barton, chairman of the House Energy and Commerce Committee, said the FDA has been uncooperative during the committee's inquiry, which began as a general probe into the risks of the mood-enhancing medicines in children and teens.
"Unfortunately, over the last several months, the committee has been met mostly with stonewalling, slow-rolling and plain incompetency from the FDA," said Barton, of Texas.
The committee asked the agency to supply lawmakers with all related documents, but an FDA employee decided to limit the number of records it sent, Barton charged.
If necessary, "we will send committee staff to the FDA with the (U.S.) Capitol Police ... and we will go through the files ourselves," he said.
Dr. Janet Woodcock, FDA's acting deputy commissioner for operations, said the agency had supplied the requested documents and the "FDA will make every effort to cooperate with the committee."
She also said committee investigators had declined invitations to review documents at the FDA but were still welcome to do so.
Seven months ago, the committee began probing whether the widely used drugs would increase the risk of children and teenagers committing suicide, prompted by the agency review of the medicines.
One FDA reviewer, Andrew Mosholder, concluded there was a link, but other agency officials disagreed and decided Mosholder should not present his views at an advisory committee meeting held earlier this year.
Questions about a possible link first arose last year when regulators reviewed clinical trials of children who took GlaxoSmithKline Plc's Paxil. Only Eli Lilly and Co.'s Prozac, sold generically as fluoxetine, is approved for treating pediatric depression.
The agency review also includes Pfizer Inc.'s Zoloft, Forest Laboratories Inc.'s Celexa, Wyeth's Effexor, Bristol-Myers Squibb's Serzone, Solvay's Luvox, Akzo Nobel's Remeron, and two other GlaxoSmithKline drugs -- Wellbutrin and Zyban.
The FDA has not reached a final decision about any link, but last month said it would update antidepressant labels to include information from various studies.
It also called for a separate analysis from Columbia University that Mosholder has said echoes many of his concerns.
A panel of outside experts convened by the FDA meets next week to discuss the new analysis and other information.
The antidepressant controversy has prompted calls for better disclosure of clinical trials that yield unfavorable results. Manufacturers did not publicize studies that raised safety questions and that failed to show the effectiveness of most of the drugs in treating pediatric depression.
To forestall future similar problems, major medical journals said this week they would not publish results from any clinical trials that are not registered in a national database.
"The bottom line is that physicians and researchers who formulate treatment guidelines for patients must be able to trust the information that they use," Dr. Ronald Davis, an American Medical Association trustee, said at the hearing.
Copyright 2004 Reuters Limited. All rights reserved. Republication or redistribution of Reuters content is expressly prohibited without the prior written consent of Reuters.
| | |
| --- | --- |
| | MORE FROM MENTAL HEALTH |
| | |
| --- | --- |
| | EDITOR'S CHOICE |
advertisement