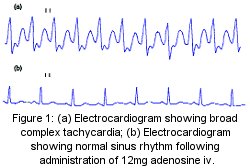 Introduction
Bupropion is a unique monocyclic antidepressant structurally similar to amphetamine and diethylpropion. It is a weak inhibitor of dopamine re-uptake and has little effect on noradrenaline or serotonin re-uptake. It also has moderate anticholinergic activity.1,2 It's mechanism of action in helping smoking cessation is unknown.
From September 2000 to end of March 2001, the NPIC received 25 enquires regarding Zyban®. Six enquiries concerned suspected adverse drug reactions, 1 concerned a therapeutic error and 3 were requests for information only. Fourteen enquiries related to 12 cases of overdose, including 1 case of accidental poisoning in a 2 year old child. There were 3 pure bupropion overdoses, 4 with alcohol and 5 multiple drug ingestions. The amount of bupropion ingested ranged from 2-90 tablets (300-13,500 mg).
The ratio of male to female patients was 1 to 3 and patients ranged in age from 2 to 50 years (mean 27 years, median 28.5 years). Four patients did not develop symptoms of toxicity. Tachycardia, convulsions and hallucinations were the most common symptoms (Table 1). All patients recovered without sequelae. We report on a case who required admission to the Intensive Care Unit for ventilation and full supportive therapy.

Table 1 Features reported following overdose
Feature
Number of patients
Drowsiness
2 (both mixed overdoses)
Tremor
1
Extrapyramidal symptoms
1
Hallucinations
2
Convulsions
4 (alcohol co-ingested)
Loss of consciousness
1
Respiratory depression
1
Tachycardia
6
Hypertension
1
Wide QRS complex
1
Cardiac arrest
1 (resuscitated)
Asymptomatic
4
Case report
A 31 year old female was admitted to A/E 6 hours after ingestion of 90 bupropion tablets (13.5g), with alcohol. Initially, the patient was conscious but disorientated, GCS 12/15, agitated, tachycardia (124 beats per minute), raised blood pressure (180/96), tremor, dystonia, increased muscle tone with brisk tendon reflexes and clonus.
Activated charcoal was administered but the patient had a convulsion and aspirated. She deteriorated further with recurrent seizures, GCS 5/15, BP 120/60 and heart rate 120 beats per minute and required intubation, ventilation and sedation with diazepam. The ECG showed broad complex tachycardia, which reverted to normal sinus rhythm after treatment with adenosine 12mg iv (Figure 1). The patient was ventilated for 2 days during which she remained hypotensive and had extrapyramidal signs. She was extubated after 3 days.
Discussion
Bupropion, an atypical antidepressant is structurally similar to amphetamine and diethylpropion.2 It was originally approved for distribution in the United States in 1986 but was voluntarily withdrawn, due to the high incidence of seizure activity in a group of bulemic patients. It was re-introduced in 1989 with a maximum dosage of less than 450mg/day.3,4 Subsequently, Zyban®, a slow release formulation of bupropion, was introduced as a smoking cessation aid in the US in 1997 and in Ireland in 1999. Bupropion has proved more efficacious than placebo or nicotine replacement therapy in helping smokers to quit their habit and was even more effective when used in conjunction with nicotine replacement.5
Bupropion is rapidly absorbed, undergoes hepatic metabolism and may undergo first pass metabolism and enterohepatic circulation1. In overdose, bupropion may cause significant neurological and cardiovascular toxicity and aggressive management is recommended.4 Treatment for bupropion overdose is full supportive therapy with maintenance of a clear airway and ventilation if necessary. Activated charcoal can be considered if ingestion has occurred within 1 hour. Seizures can be controlled by diazepam or phenytoin. Patients should be monitored for electrolyte imbalances, acid-base disturbances and cardiac complications.
Cardiac effects including sinus tachycardia (43% of patients)3 and intraventricular conduction delays with prolonged QRS and QTC intervals6 have been reported following overdose. Tachycardia occurred in 6/12 cases (50%) reported here. In our case report, the patient developed a wide complex tachycardia, which resolved after treatment with iv adenosine. This treatment has not previously been reported in the literature.
4 patients (33%) had multiple seizures and time of onset of seizure activity ranged from 5-11 hours post ingestion. Delayed seizures have occurred with sustained-released bupropion7 and in a 3 year retrospective study of 102 bupropion overdose cases, 21% of patients developed seizures3.
Although the number of cases reported to NPIC are small, symptoms were consistent with those reported in the literature.
We report an initial case series of 12 overdose cases with bupropion. Common features included tachycardia and convulsions. Two patients developed severe cardiac arrhythmias and one was resuscitated following a cardio-respiratory arrest. We feel that enthusiasm for bupropion as an anti-smoking agent should be tempered with a cautious regard for it's possible adverse effects especially in overdose.
Correspondence:
Joseph A Tracey,
The National Poisons Information Centre,
Beaumont Hospital,
Beaumont Road,
Dublin 9,
Ireland.
References
Bryant SG, Guernsey BG, Ingrim NB. Review of bupropion. Clin Pharm 1983;2:525-37.
Toll LL & Hurlbut KM (Eds): Poisindex® System. Micromedex, Inc. 1974 - 2001 Vol. 109 expires 9/2001.
Spiller HA, Ramoska EA, Krenzelok EP, et al. Bupropion overdose: a 3-year multi-center retrospective analysis. Am J Emerg 1994;12(1):43-45.
Harris CR, Gualtieri J, Stark G. Fatal bupropion overdose. Clin Toxicol 1997:35(3):321-324.
Jorenby DE, Leischow SJ, Nides MA et al. A controlled trial of sustained-release bupropion, a nicotine patch, or both for smoking cessation. NEJM 1999:340(9);685-691.
Paris PA, Suacier JR. ECG conduction delays associated with massive bupropion overdose. Clin Toxicol 1998;36(6):595-598.
Sigg T. Recurrent seizures from sustained-release bupropion. Clin Toxicol 1999;37(5):635.