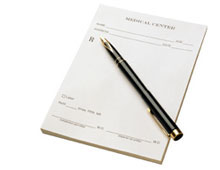 On January 8th, 2003, Serzone was removed from the market in all European countries because it has been linked to 26 deaths from liver damage. This follows a black box warning issued by the FDA in 2001.
In December, 2001 The Food and Drug Administration notified Bristol-Myers Squibb Co. that it must include a so-called black-box warning on its label for the antidepressant Serzone advising patients about cases of life-threatening liver (hepatic) failure that have been reported in patients treated with the drug. A black-box warning label is the most serious warning issued by the Federal Food and Drug Administration.
Serzone should not be prescribed to individuals with active liver disease or with elevated baseline serum transaminases. Patients taking Serzone should be advised to be alert for signs and symptoms of liver dysfunction such as: jaundice, anorexia, gastrointestinal complaints, and malaise. If any of these signs exist you should report them to their doctor immediately.
The reported rate in the United States of liver failure resulting in death or transplant is one patient per 250,000 – 300,000 patient-years of SERZONE treatment. This represents a rate of about 3-4 times the estimated background rate of liver failure. However this rate is an underestimate because of under reporting, and the true risk could be considerably greater than this. The FDA has stated that there is no way to predict who is likely to develop liver failure.