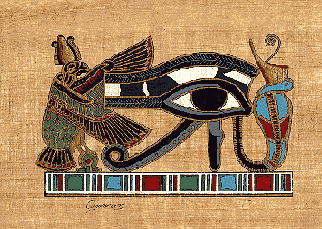 By Charly Groenendijk Back to Side-Effects
The Netherlands Back to Safe?
2000 - 2004




"Who does Not Know the Truth, is simply a Fool...
Yet who Knows the Truth and Calls it a Lie, is a Criminal."
- In "Galileo Galilei" by Berthold Brecht (1898-1956)


Akathisia & Mania -as defined below- can lead to suicidal, aggressive and/or homicidal behaviours.




Akathisia
Akathisia is a neurologically driven agitation ranging from mild leg tapping, feeling "caffeinated" to severe panic, an extreme manic state and hyper-sensitivity of the nervous system. Symptoms: motor restlessness and specifically, a feeling of muscular quivering; one of the possible complications of treatment with the phenothiazines. Often, the symptoms is of such intensity that it becomes impossible for the patients to

sit still day or night, and which is described by them as more difficult to endure than any of the symptoms for which they had been originally treated. Acquaintance with this symptom of akathisia, which often persists for a considerable time after the drug has been withdrawn, is important because it is sometimes mistaken for an agitated depression and wrongly treated.
Source: Psychiatric Dictionary, Fifth Edition, Oxford University Press, 1981


Mania
Mania is an abnormally elated mental state, typically characterized by feelings of euphoria, lack of inhibitions, racing thoughts, diminished need for sleep, talkativeness, risk taking, and irritability. In extreme

cases, mania can induce hallucinations and other psychotic symptoms. Hypomania is a term applied to a condition resembling mania. It is characterized by persistent or elevated expansive mood, hyperactivity, inflated self esteem, etc., but of less intensity than mania. Severe mania may have psychotic features.
Source: Blue Cross Blue Shield of Massachusetts http://www.ahealthyme.com/topic/topic100587127
Medical reports, side-effects: AKATHISIA, MANIA, RESTLESSNESS & RESTLESS LEGS SYNDROME
2003

12/00

Case/Review
Fluoxetine (Prozac) dose-increment related Akathisia in depression

2003

10/00

Case/Study
Induction of mania in depression by Paxil/Seroxat (paroxetine)

2003

07/00

Case/Review
Case report Zoloft (Lustral, sertraline)-induced Hypomania: a genuine side-effect

2003

06/00

Case/Review
Mania associated with Effexor (Efexor, venlafaxine) discontinuation

2003

04/00

Case/Review
Eroto-Mania induced by Effexor (venlafaxine): a case study

2002

12/00

Case/Review
Restless Legs Syndrome induced by Remeron (mirtazapine)

2002

12/00

Case/Review
Worsening of autosomal dominant Restless Legs Syndrome after use Mirtazapine

2002

11/00

Case/Review
Dysphoric Mania with high-dose Mirtazapine: a case for Norepinephrine Syndrome?

2002

11/00

Case/Review
Zoloft/Lustral-Induced Akathisia and Dystonia Misinterpreted as a Panic Attack

2002

07/08

Case/Review
High-dose fluoxetine-induced Mania. Review and case report

2002

06/22

Case/Review
Akathisia due to the higher dose of fluoxetine -scroll to case 3

2002

03/04

Case/Review
Remeron (Remergil, mirtazapine)-induced acute Akathisia

2001

06/00

Case/Review
Mania & Paranoid Ideation following Tramadol-Fluoxetine Combination

1999

03/02

Case/Review
SSRI's induced Mania in obsessive compulsive disorder

1998

08/00

Case/Study
Manic behaviors with Prozac (fluoxetine) in three 12- to 18-year-olds with OCD

1998

08/00

AnimalStudy
Reduced activity of rat dopaminergic neurons in the VTA may explain "Akathisia"

1998

06/00

Case/Review
Hypomania associated with mirtazapine augmentation of sertraline

1997

02/00

No Abstract
Mania associated with serotonin selective reuptake inhibitors

1996

12/00

Case/Review
Restless legs syndrome worsened by Paxil/Seroxat (paroxetine)

1996

10/00

Case/Review
SSRI Side-Effects: Akathisia, Dystonia, Parkinsonism & Tardive Dyskinesia

1996

05/00

No Abstract
SSRI-induced Akathisia

1996

03/04

Case/Review
Akathisia: a review and case report following paroxetine treatment

1995

09/00

No abstract
Paxil (Seroxat, paroxetine)-induced psychotic mania

1995

08/00

Case/Review
Antidepressant-induced Mania and Cycle Acceleration: a controversy revisited

1994

11/00

Case/Review
Antidepressant-associated Mania: a controlled comparison with spontaneous mania

1994

09/10

Case/Review
Revisiting Fluoxetine: Akathisia & Suicidal Preoccupations

1992

11/00

Case/Review
Akathisia, Suicidality and Prozac/Sarafem (FLUOXETINE)

1992

07/00

Case/Review
Prozac (fluoxetine) treatment: Restlessness, Hyperactivity, Agitation, Insomnia

1992

03/00

Case/Review
Mania associated with Prozac/Sarafem (fluoxetine) treatment in adolescents

1991

12/00

Case/Review
Prozac-induced Serious Suicide Attempts by 3 patients: the Role of Akathisia

1989

09/00

Case/Review
Typical Prozac/Sarafem-induced Akathisia: clinical and theoretical implications

1984

02/00

Case/Review
A case of mania associated with Prozac/Sarafem (fluoxetine)

AKATHISIA & LINK TO SUICIDAL, AGGRESSIVE, HOMICIDAL THOUGHTS/BEHAVIOURS
Medical reports, side-effects: SUICIDE, SUICIDALITY, SUICIDE ATTEMTPS & SELF-HARM
2004

06/08

HealthCanada
ZYBAN WARNING: Risk of suicide, self-harm, behavioural/emotional changes

2004

05/26

HealthCanada
REMERON WARNING: Risk of suicide, self-harm, behavioural/emotional changes

2004

05/26

HealthCanada
ZOLOFT WARNING: Risk of suicide, self-harm, behavioural/emotional changes

2004

05/26

HealthCanada
CELEXA WARNING: Risk of suicide, self-harm, behavioural/emotional changes

2004

05/26

HealthCanada
EFFEXOR WARNING: Risk of suicide, self-harm, behavioural/emotional changes

2004

05/18

HealthCanada
PROZAC WARNING: Risk of suicide, self-harm, behavioural/emotional changes

2004

05/18

HealthCanada
PAXIL WARNING: Risk of suicide, self-harm, behavioural/emotional changes

2004

04/23

EMEA/EUROPE
CPMP/EMEA warning EUROPE: Paxil should not be used in children & adolescents

2003

00/00

Case/Review
Paxil can cause some individuals to commit homicide and/or suicide

2003

10/00

Case/Study
Suicide Attempts in Clinical Trials with SSRI's in (MDD) Children

2003

09/02

Case/Review
Paxil: increased risk of suicidal thoughts, suicide attempts & self-harm in children

2003

08/22

Wyeth
Effexor/Efexor induces suicidal/homicidal behaviour in children

2003

06/15

Case/Review
Paxil not for under 18-studies showing higher rates suicidal thoughts & behaviour

2003

04/00

Case/Study
Clinical Study Dr David Healy: Lines of evidence on Risks of suicide with SSRIs

2001

03/00

Case/Study
Treatment-Emergent Behavioural Side-Effects in adults with learning disabilities

2001

01/00

No abstract
PAXIL AND SELF-SCRATCHING

2000

06/13

Case/Study
Occurrence of Deliberate Self-Harm highest with Fluoxetine (Prozac/Sarafem)

2000

05/30

Clinical Trial
Use of Sertraline (Zoloft) Linked to Suicidality

1999

12/00

Case/Review
Deliberate Self-poisoning following Luvox/Fevarin-Neuroleptics combination

1994

02/00

Case/Review
Fluoxetine and Violent Death in Maryland: violent methods in fluoxetine suicides

1995

00/00

Case/Review
Fluoxetine: increased suicidal ideation and/or agitation have been reported

1992

11/00

Case/Review
Irritability, Self-Damage by Cutting & Violent Intense Suicidal, Paranoid Ideation

1991

12/00

Case/Review
Serious suicide attempts by 3 patients during treatment Fluoxetine: Akathisia

1991

03/00

Case/Review
Emergence of Self-destructive phenomena in children during Prozac treatment

1990

02/00

Case/Review
Emergence of Intense Suicidal Preoccupation during Prozac (Sarafem) treatment

MEDIA ARTICLES


*&nbsp Interruption/Discontinuation of SSRIs Associated with Somatic and Psychological Symptoms
* &nbspProzac can bring on Impulse to Suicide Related Link(1) Related Link(2)
*&nbsp Use of Sertraline (Zoloft/Lustral) Linked to Suicidality

(SSRI/SSNRI) Antidepressants


Back HOME