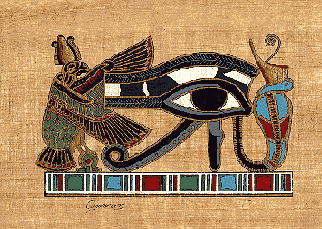 By Charly Groenendijk Back to Side-Effects
The Netherlands
2000 - 2009




"Who does Not Know the Truth, is simply a Fool...
Yet who Knows the Truth and Calls it a Lie, is a Criminal."
- In "Galileo Galilei" by Berthold Brecht (1898-1956)


Go to Tapering Off Anti-depressants

IMPORTANT MESSAGE 2009!
Protect Your Children Against U.S. Government/Pharmaceutical "Mental Health" Screening Program.
It is critically important to stay alert and be informed, especially regarding your rights as a parent and a child. We urge everyone who wishes to protect their family to visit the following websites in order to educate themselves and to spread the word. Do NOT under any circumstances let your child participate in any survey linked to the Government/Pharmaceutical arrangement called TeenScreen®
KNOW YOUR RIGHTS: SAY NO TO FORCED MEDICATION, SAY NO TO TEENSCREEN®.
*** www.TeenScreenTruth.com and www.TeenScreenFacts.com ***
*** The Federal PPRA Act of 1998 ***


Take notice that also non SSRI anti-depressants (and even Ritalin) may interact (primary or secondary) with the serotonergic (or serotoninergic) system in the brain.

Addiction & Withdrawal Side-Effects
Withdrawal side-effects/reactions from (SSRI) Anti-depressants which may be seen within 8-hours, often includes a spontaneously experience of a "flu-like" syndrome, feeling "crummy", tired, achy, etc..
In addition to the flu-like symptoms: anxiety, dizziness, fatigue, headache, migraine-like feelings, nerves jangling when moving eyes, continuous indigestion, neck and back pain, psychotic features such as visual and/or audial hallucinations/illusions, insomnia, nausea, restlessness, "electrical shock" like phenomena/electrical

surges or shocks through the head and/or body, hyper-sensitivity of the nervous system to light, sound, colours & stressors, tremors, tinnitus and a vertiginous-like experience, depressive thoughts, suicidal thoughts, homicidal thoughts, extreme anger, severe agitation, extreme irritability, "over-reacting", ringing in ears and throbbing in head, vomiting, paranoia, aggressive behaviour, rollercoaster emotions rapidly following up on eachother, out of character behaviour, severe malaise, general dysphoria, derealization, panic attacks.
SSRI & SSNRI Antidepressants:
Medical Reports: NEWBORN BABY (NEONATAL) NEUROLOGICAL DAMAGE & WITHDRAWAL
Medical Reports: MENTAL & PHYSICAL SIDE-EFFECTS OF WITHDRAWAL/DISCONTINUATION
Media Articles
(SSRI/SSNRI) Antidepressants

Back HOME